About Tekton
We are a software strategy, design, and development company that specializes in custom solutions for healthcare organizations. With over 15 years of experience, we transform business ideas into scalable digital solutions that optimize processes, improve experiences, and fuel growth. Our end-to-end approach adds value from product inception to launch and scale. Whether you need an agile team or specific skill sets, we can make your ideas happen.
Our Expertise
Success Stories

Healthcare Communication Platform
A platform for healthcare communication using web and mobile apps with real-time notifications and voice calls. HIPAA compliant and integrated with ActiveDirectory. It was easy to customize and had modular releases for success.

Health Analysis Records Platform
A clinical analysis service provider needed a web portal for patients to view test results. The solution was a secure web portal that allowed patients to access and download results. The information was obtained through encrypted web services from the clinic's lab database. We also implemented an optical character recognition tool to extract data from the microbiological analysis database.
Appointment Booking Portal
A large clinical network needed a platform for patients to book appointments across various locations, creating a seamless integrated solution that worked across many different EMR and hospital systems. The solution was a CMS portal that communicated with a single back-office system to manage all doctors' availability. Patients can now schedule appointments with any doctor at any location using the portal.

Event Manager Application
A company educates seniors on Value Based Care and needed a secure Event Manager application. The platform focuses on prospect scheduling and management, with features such as rescheduling, attendee information capture, and status tracking. It follows HIPAA standards and integrates current features as part of the MVP.

Patient Engagement and Telemedicine
A healthcare ad agency wanted to attract more patients and improve their experience. They switched to a single back-office app with customizable features and feedback tools, hosted on AWS, to simplify healthcare decisions and boost patient engagement.

Improving Patient Data Capture
Global Healthy Living Foundation improved data capture and modified their application by collaborating to design, implement and quality-assure solutions. This improved the user experience and enabled easier data entry and platform updates.
Download our Success Stories!
We want to be part of your solution, today

Our experienced team of consultants, designers, engineers, and developers will help you create custom healthcare software applications that will streamline operations, automate manual processes, modernize your systems, and deliver seamless patient experiences.
Process & Workflows
Optimization
Our services enable you to enhance the efficiency of your internal processes, allowing you to devote more time and resources to your core business operations. Digitalization focus.
Systems Evolution
& Growth
Tekton's custom software solutions can help healthcare companies keep up with the latest digital trends and say goodbye to outdated paper and spreadsheet-based legacy systems.
Optimized Patient
Experiences
Our customized software solutions enable patients to have a more personalized healthcare experience, from efficient booking systems to user-friendly mobile applications that put health management at their fingertips.
Our services
Business as usual is gone. If you want to be ahead of the game, you not only have to improve people's lives but also become the best version of yourself. Up to the challenge? We know we are.
Software Development
Our custom application development experts prioritize process optimization and follow industry-standard best practices for security and compliance. We have experience building Health Information Exchange Systems, Electronic Health Records (EHR) Software, Custom Telemedicine Solutions, and more.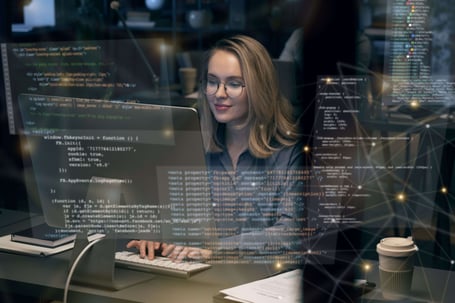 Data Management
Custom software can provide real-time insights and analytics, enabling healthcare professionals to make informed decisions about patient care and treatment plans. Tekton's software solutions empower our clients to manage their data effectively while maintaining the highest levels of security and compliance.
Mobile Application Development
Mobile apps can help both doctors and patients. Doctors can automate daily tasks, manage schedules, and access CRM. Patients can schedule appointments, track lab results, and manage prescriptions with inventory management and alerts.
Experience Design
Let's work together to create an amazing user experience! At Tekton, our service design experts, UX/UI designers, and researchers are ready to collaborate with you.

Tekton offers a customer-oriented approach through a top-tier professional development team.

Nearshore convenience. Close proximity and time overlap with North America.

Our commitment to data privacy ensures the utmost security and compliance with all applicable regulations.

Our developers bring diverse technology stack experience and specialized knowledge in the healthcare industry to tailor effective solutions to your needs.

With expert UI/UX designers and engineers, we can provide healthcare companies with visually appealing apps that enhance the patient experience.
Leading companies that work with us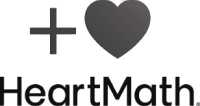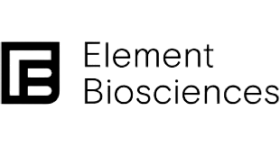 We are committed to helping businesses grow